15 Most Outrageous Toys for Kids. Poopy Time Fun Shapes is HILARIOUS!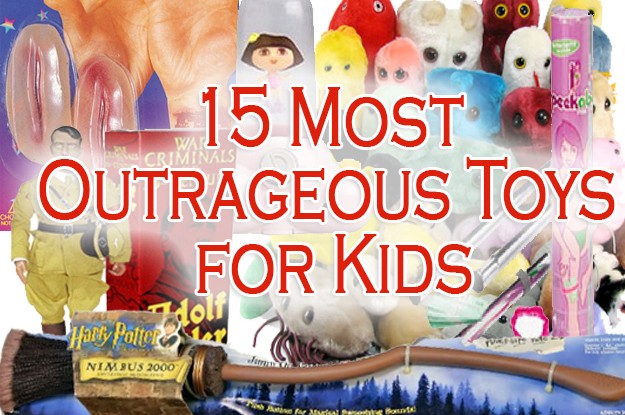 When we have kids, it is a given that our house will be filled with toys, big and small. Whenever we buy our kids the toys that they want, we make sure that (a) they do not pose a choking hazard, (b) they are not too expensive, and (c) they are age appropriate. Unfortunately there still are toy manufacturers that make toys that are not only age inappropriate, but simply inappropriate for everyone, not just kids. You can just shake your head and think what are these toy manufacturers thinking? Take for example the poopy time fun shapes. Have any idea what they are? As the name implies, they are used for poopy time. Not only are they gross, but they are also dangerous.
Here is a list of the most outrages toys that are so inappropriate for kids it makes you think what their inspirations behind these toys were. Be prepared to laugh, to cringe and to pray that you don't come across these toys at the toy store and your kids actually beg you to buy them.
Peekaboo Pole Dancing Toy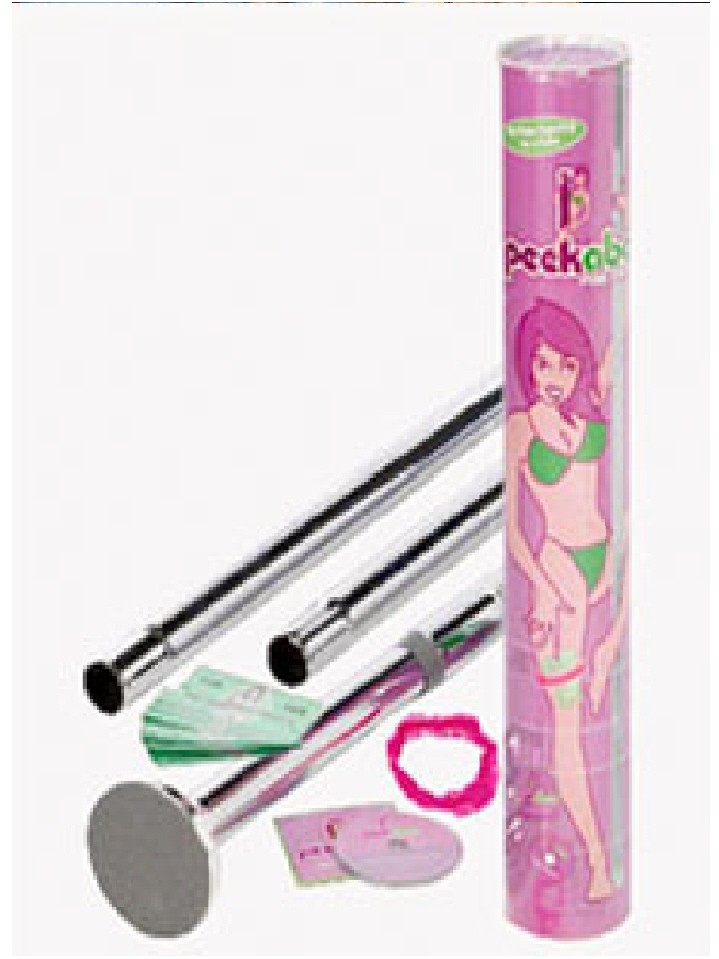 The makers of this toy does not have pole dancing as a recognized sport in mind. If they do, they will not include "Peekaboo Dance Dollars". The toy advertises that the user can "unleash the sex kitten inside". Come on, what little girl understands that? Although the manufacturer, Tesco, may not have fully intended it to be sent to small girls, parents had an outrage because the toy was displayed in the toy's section. The package includes and 8-foot pole, a DVD showing sexy pole dance moves, a sexy dance garter and the Peekaboo dance dollars. When the outrage sparked, Tesco immediately had the toy removed from the kids' toys section, defending that it was actually not meant for small girls.
Slashed Wrists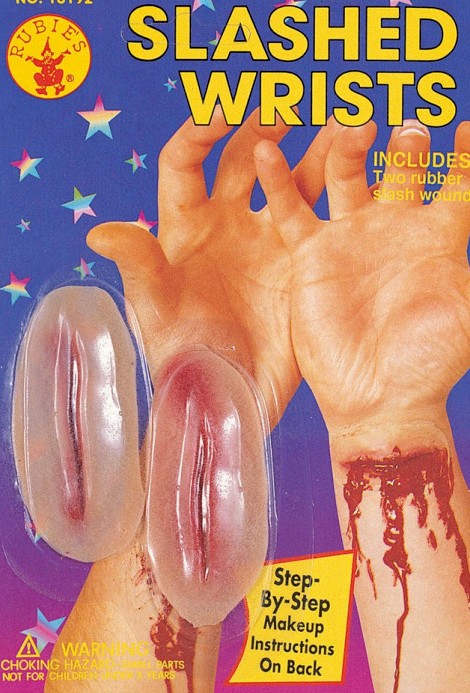 The Slashed Wrists are used as Halloween makeup, where you can stick the toy onto your wrists so they look like they were slashed. This toy only glorifies suicide and self-harming, and kids should not be exposed to those issues early on in their young lives. Suicide is a sensitive issue, which affects adults as well as young adults, even teens. It should not be made fun of or treated like it is just something that normally happens.
Vibrating Harry Potter Nimbus 2000 Broom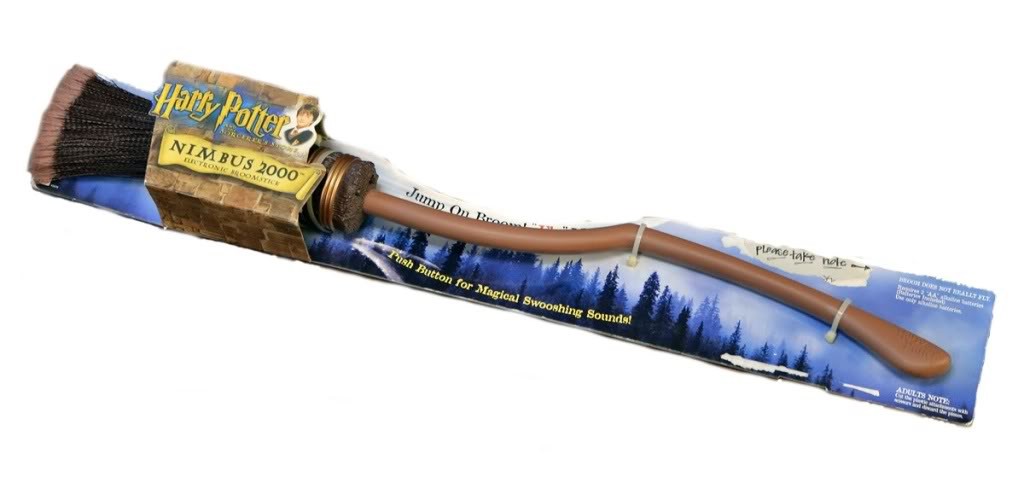 Mattel did not have any ill intention of manufacturing this toy; it is a legit Harry Potter item. The only problem is the vibrating aspect of the toy. When parents realized that the Harry Potter Nimbus 2000 is just like what sex shops in New York were selling as vibrators. Now that is very awkward; buying your daughter an innocent Harry Potter toy, not knowing that somewhere, someone is using an exact copy for a different purpose.
Dora Aquapet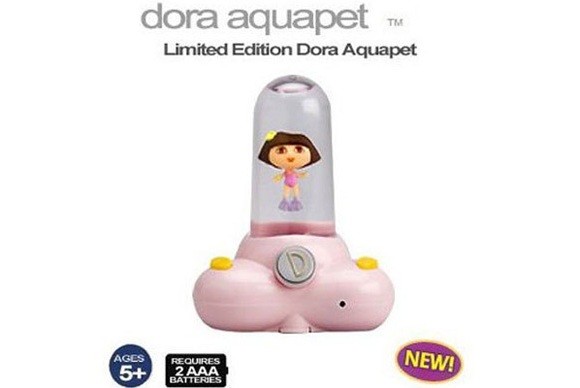 This toy is quite disturbing as Dora the Explorer are little girls' favorite. The Dora the Explorer Aquapet Limited Edition is shaped like a penis. No parent would want to have their child exposed to anything sexual as long as they can prevent it. Would you want your daughter to play a penis-shaped Dora toy?
Spy Camera Barbie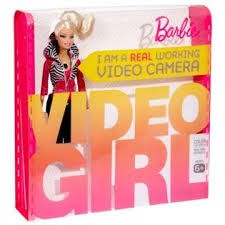 Spy Camera Barbie comes with a real working camera installed in its chest. It promotes spying among other kids, which can become an issue with other parents, as well as small girls being spied on by sex offenders. How many times have we heard of horrifying stories when sex offenders would approach little girls with cute toys? What if the Spy Camera Barbie is given to your daughter by someone with ill intention and she's spied with her own toy?
9/11 Toy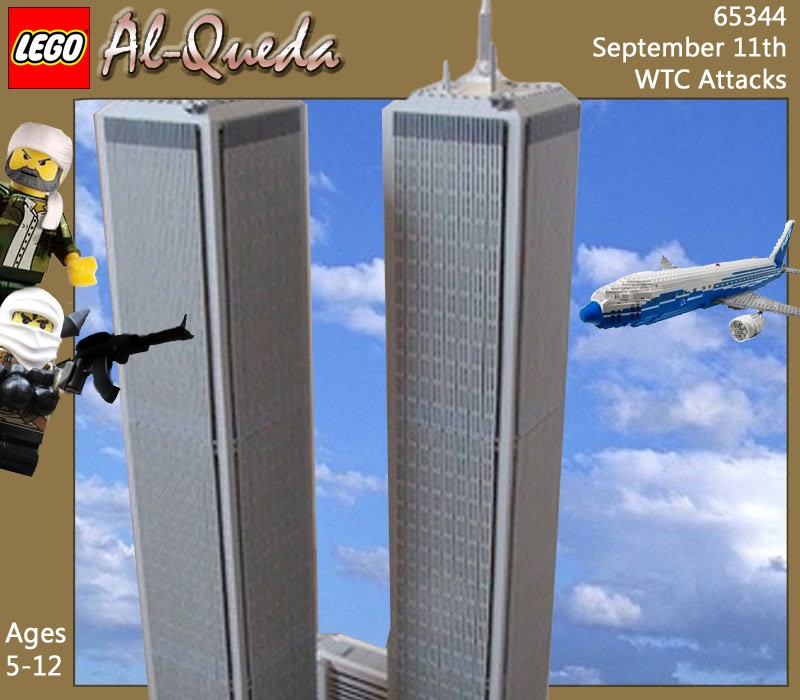 No. Just no. This toy has two kinds: the Twin Towers with an airplane hitting one tower and the other with an Osama bin Laden figure raising his arms in the center of the towers. Does the scene ring any bell? The toys were shipped into the United States but were not inspected, obviously, because they were given away to children and parents were horrified when their kids opened their loot bags and these were what welcomed them. Who in their right mind would make a toy such as this?
Midge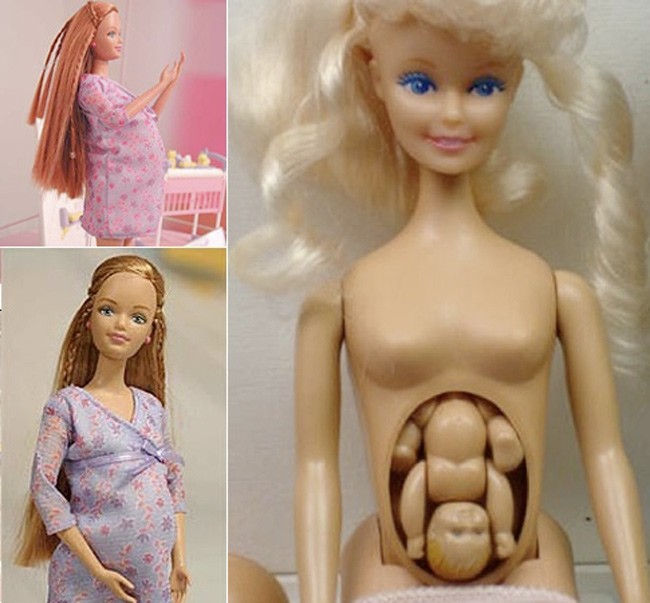 Now, there is nothing wrong with a woman being pregnant. But a pregnant doll with a detachable tummy and a little baby doll can be found inside? That is just inappropriate. What the toy conveys is that a girl's role is to be knocked up by a guy and care for the child. There is definitely nothing wrong in being a mother, not at all, but with small girls, motherhood should still be a very far away idea.
Avenging Narwhal Playset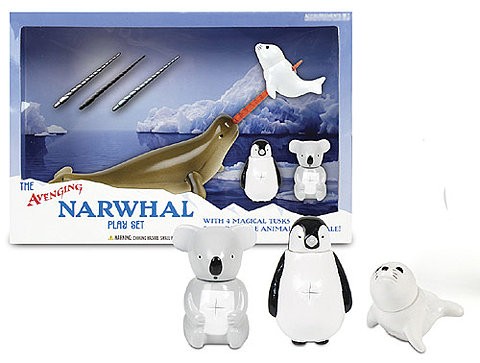 The playset is supposed to teach kids about the narwhal's natural technique on catching its food. It is composed of a narwhal, four tusks that can be interchangeable, and three cute animals for the tusks to impale with: a seal, a penguin, and a koala. Wait, what? A koala? Is a koala part of a narwhal's food chain? And the technique of impaling the prey with the tusk is quite gruesome for a small kid.
Pretty Death Toy Noose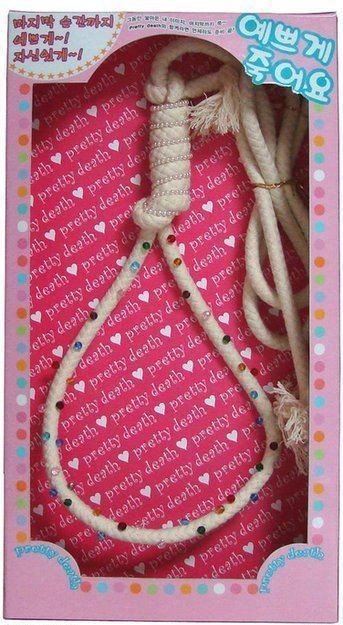 Just the thought of buying your kid a noose, even as a toy, is disconcerting. Although it may have been designed as a lasso, it still looks like a noose, plus it doesn't come with a toy horse. It poses a hazard to kids who may use it on their necks or their playmates' necks.
Roadkill Cat Figurine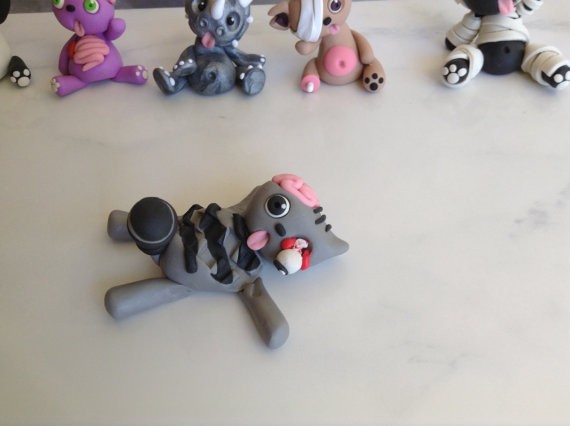 This toy has the cat's innards out for everyone to see. Have you seen a cat roadkill in real life? This toy looks just like that, only in plastic form. Would you want to teach your kids this gruesome reality? Maybe not.
Adolf Hitler Doll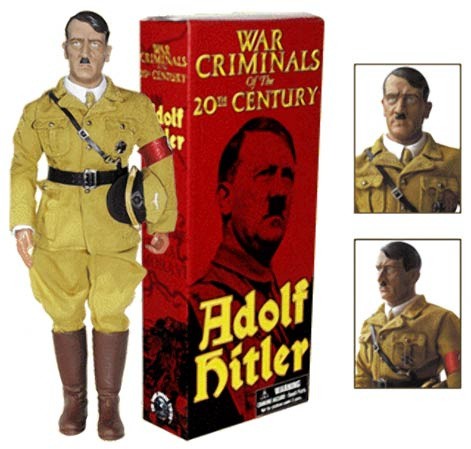 Come on, an Adolf Hitler doll?! I thought dolls are supposed to be adorable. So why make an Adolf Hitler doll? He was the culprit on the death of over ten million people, and he's also one of the most infamous figures in the history of mankind. What if your kid asks who he Adolf Hitler is, what would you tell him? Would you make up a flowery story just to shield him from the impact of what Hitler did or would you tell him the truth?
Kaba Kick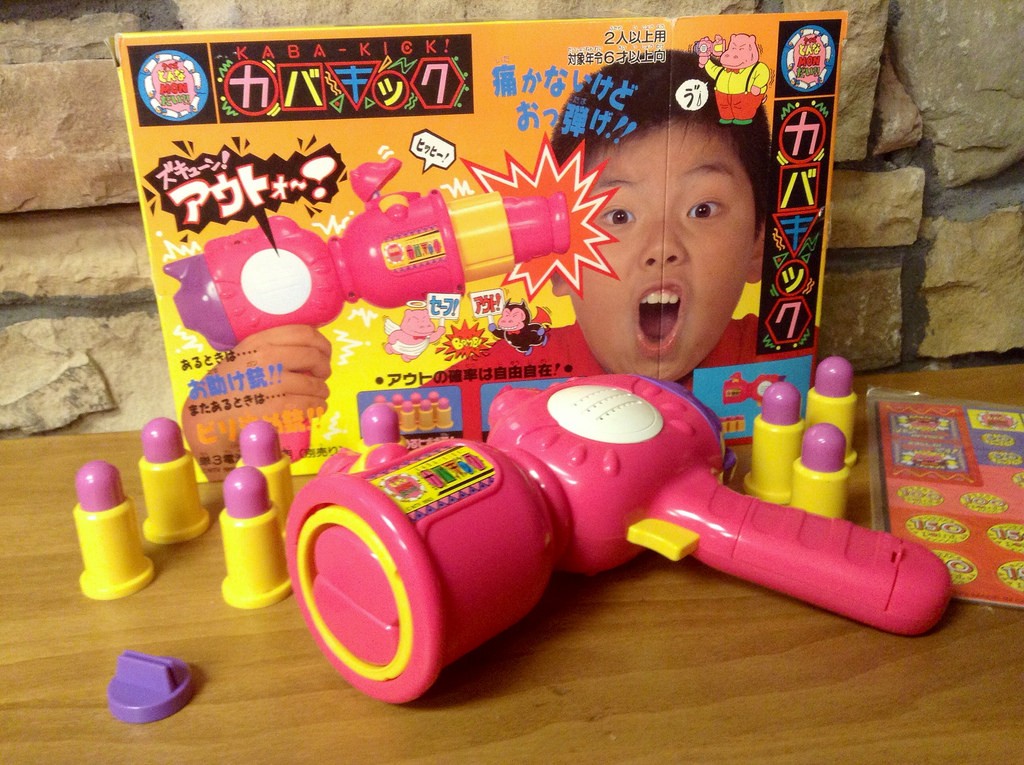 This toy is the Japanese version of the Russian Roulette. And just this fact is enough to make you shake your head. Although the Kaba Kick does not involve live bullets, the principle is the same. The toy gun is placed on the kid's head and if it fires, two feet will kick his head. If it doesn't, then that's when he gets a point.
Chop-Chop Lady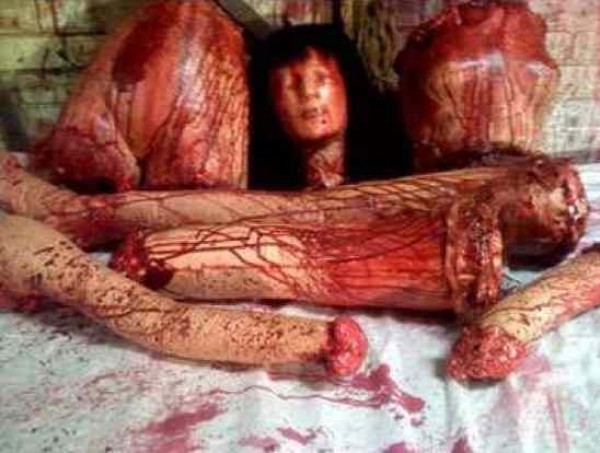 This dismembered and blood-oozing toy by Japanese toy makers is just wrong. Just wrong. Who would want someone's kid to play murderer? The detached limbs ooze blood and the lady's face has this facial expression that is hard to ignore. Even for a kid's Halloween toy this is way overboard.
Plush STDs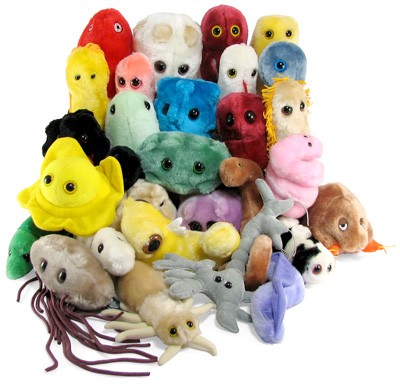 Chlamydia, HPV and Herpes plushies? They have different shapes and colors, probably what these viruses are shaped and colored like? Seriously, small kids still do not have the faintest idea what STDs are. And as well they should; they are kids! They only think about eating, sleeping and playing.
Poopy Time Fun Shapes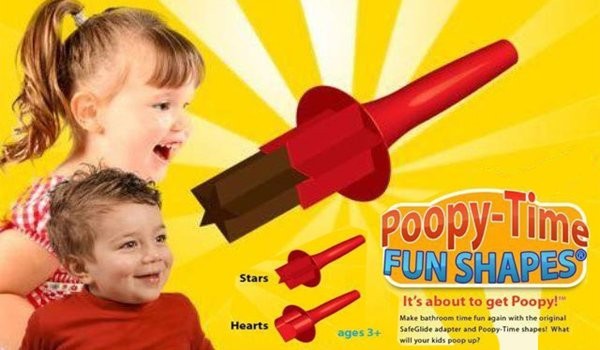 Wow. The geniuses behind this toy – if it can even be considered it a toy – has gone way overboard. Who cares what your child's poop shape is? You are going to flush it down anyway, so why care what it looks like? Apparently the Poopy Time Fun Shapes will make your child's poopy time more enjoyable, if he sees that his poop is shaped like a star or a heart. Sure, your kid may find it cute to look at his heart or star-shaped poop, but to achieve that you will have to insert the device into your child's bum. Your child may change his mind when he learns that it will be put into his behind. And seriously, how will you clean that up afterwards? It may even cause illness or infection when it is not cleaned properly and inserted again for another "fun" poopy time.
When you go to a toy store with your kid it doesn't mean that every single item is child-friendly. Supervision is important when your kid chooses what he wants to play with, so be vigilant in what your kid buys. Remember that Poopy Time Fun Shapes are not building blocks; they are supposed to go into the child's bum, and just thinking about it will make anyone cringe.