Kelly Clarkson Pregnant No More, Gives Birth to Healthy Baby Number 2
American Idol champion Kelly Clarkson surprised her fans when she enthusiastically revealed in her August 2015 concert at the Los Angeles Staples Center that she was going to have another baby with husband Brandon Blackstock during a song number. She said that during her early pregnancy, she had to deal with all-day sickness and that she had to go on IVs and fluids just to get hydrated. She also had to cancel several tours to rest her voice and keep her and the baby safe.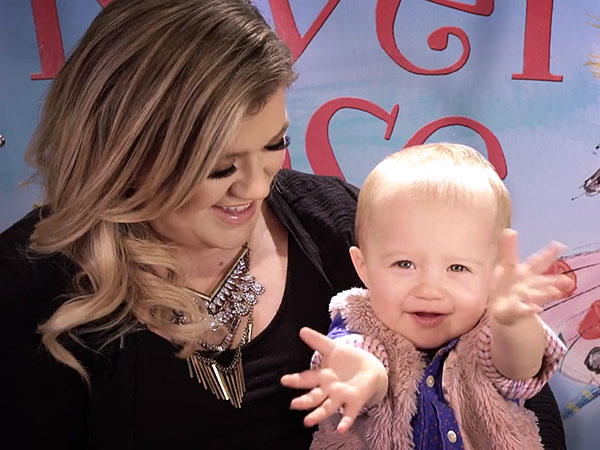 The 34-year old singer and her husband also have an adorable daughter, River Rose who is seen to also have fascination in music just like her parents.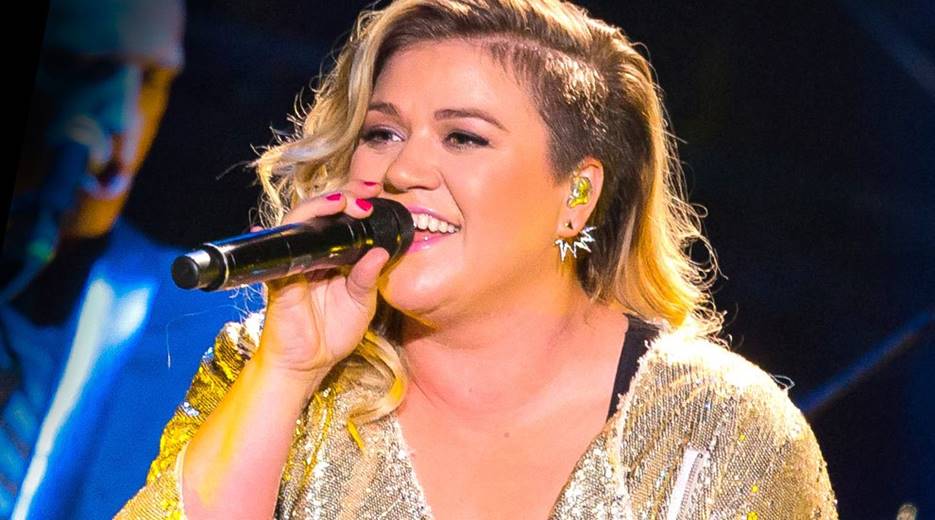 It is obvious that Kelly, just like most pregnant moms, added a lot of weight during her second pregnancy. But we can see that pregnancy looks good on her! She's got that pregnancy glow!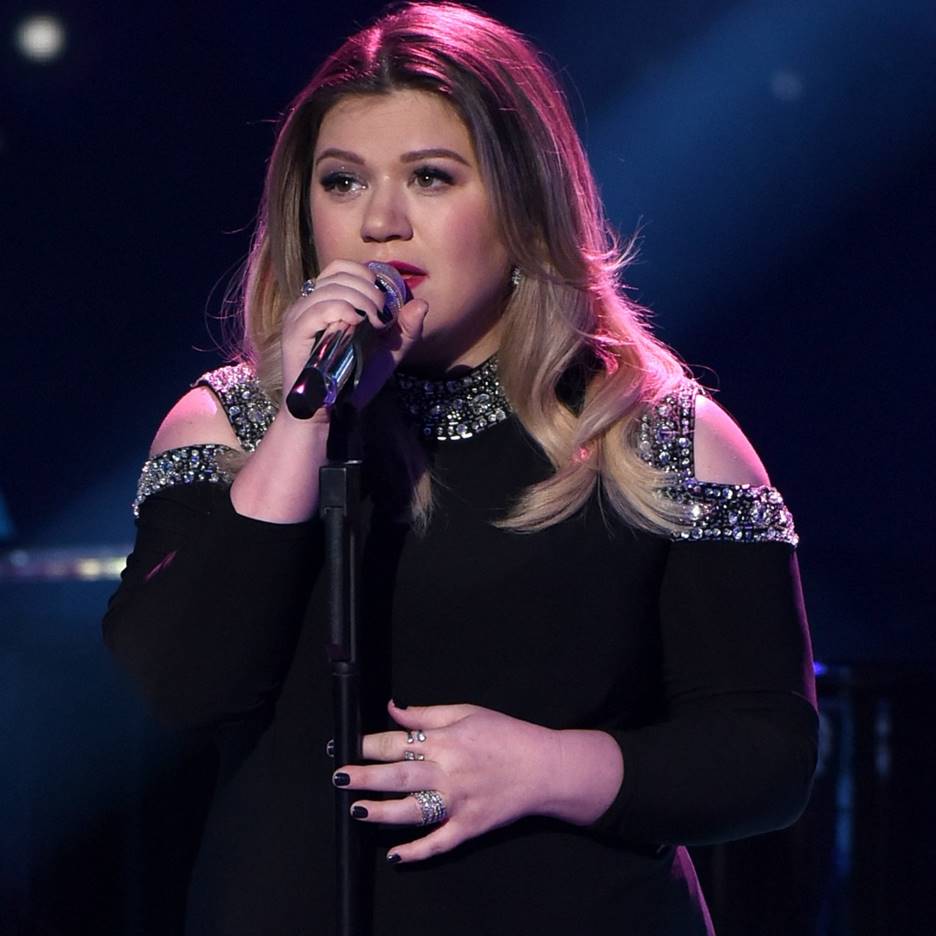 During her pregnancy, she still made sure that she delivered her best performance for her fans. Here, she is on her 8th month and she rendered a very emotional number in the American Idol Stage that brought the crowd and even herself to tears.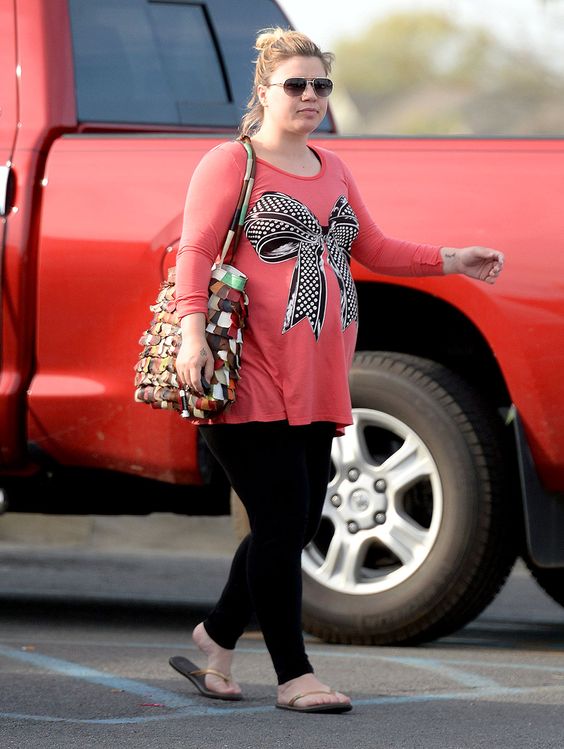 But of course, being pregnant isn't all glitz and glam and since Kelly is famous, she also had to deal with paparazzis and fans who have a knack in capturing moments wherein she just be in her plain self.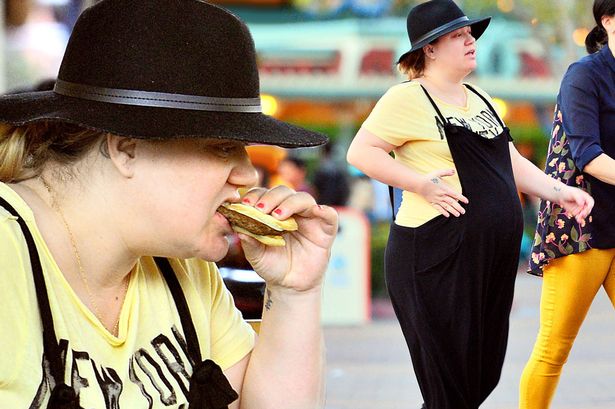 Who cares? The baby is hungry! Kelly was seen munching on cheeseburgers in her black overalls while on a family trip at the Fantasyland in Anaheim, California.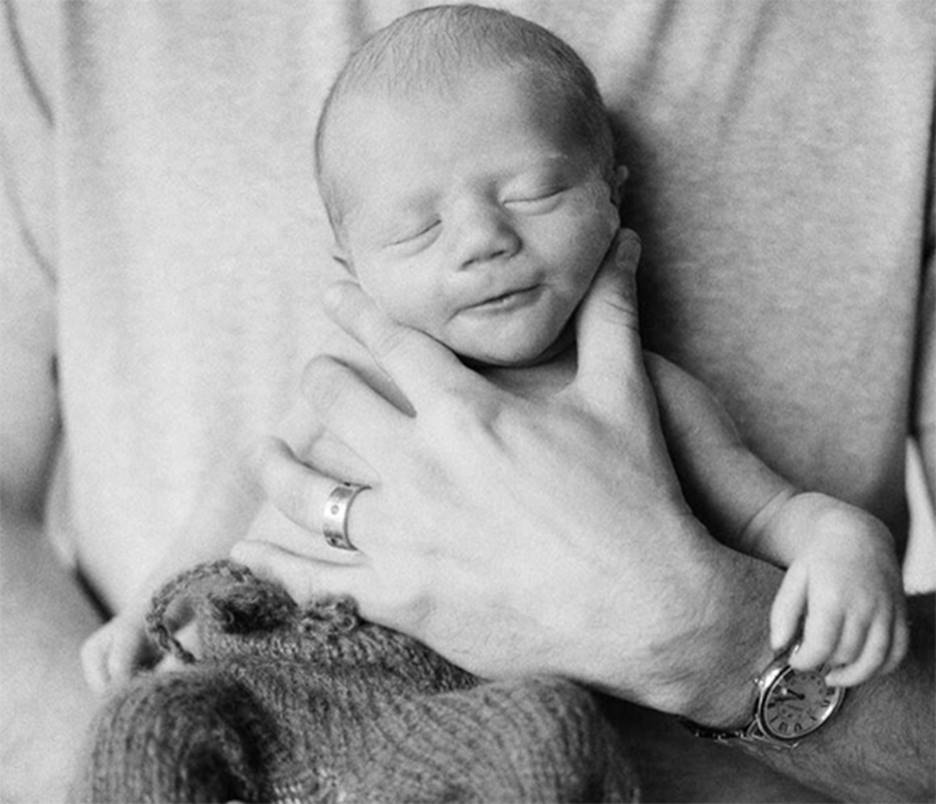 But all the weight gain, sleepless nights and all day sickness were worth it as they welcomed their new baby boy, Remington Alexander Blackstock into the world!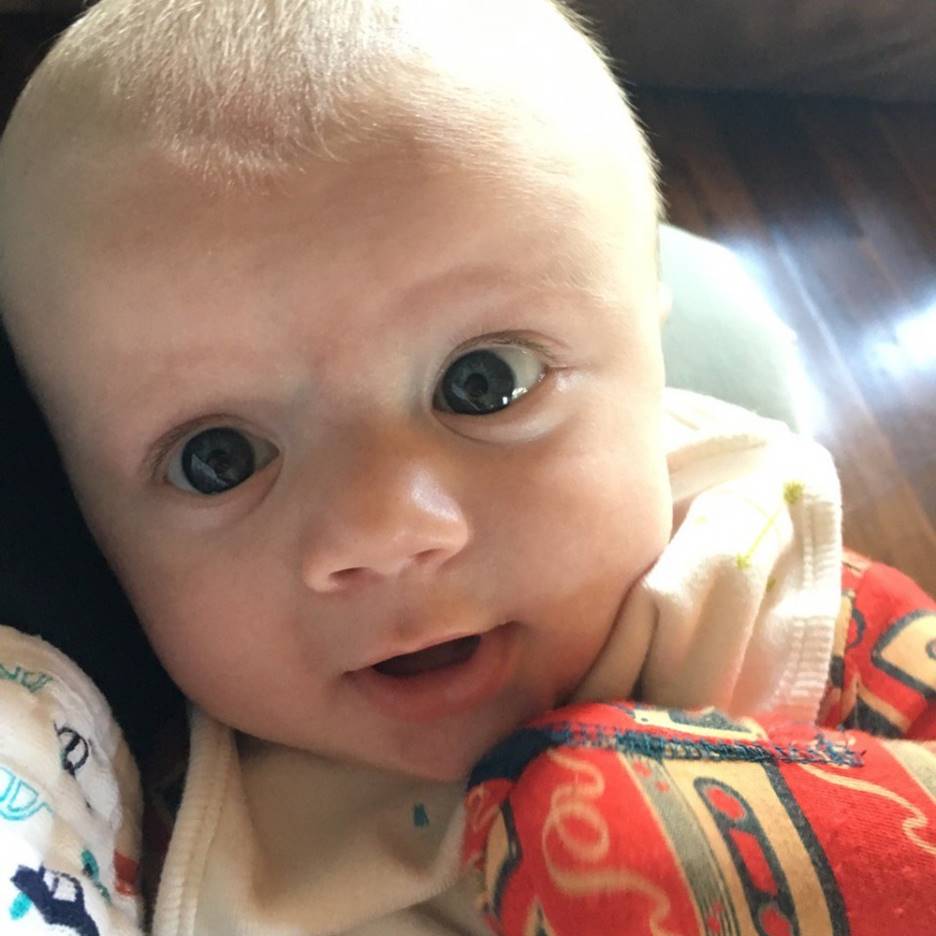 Their precious little one, whom they fondly call Remy, brings additional joy to the family.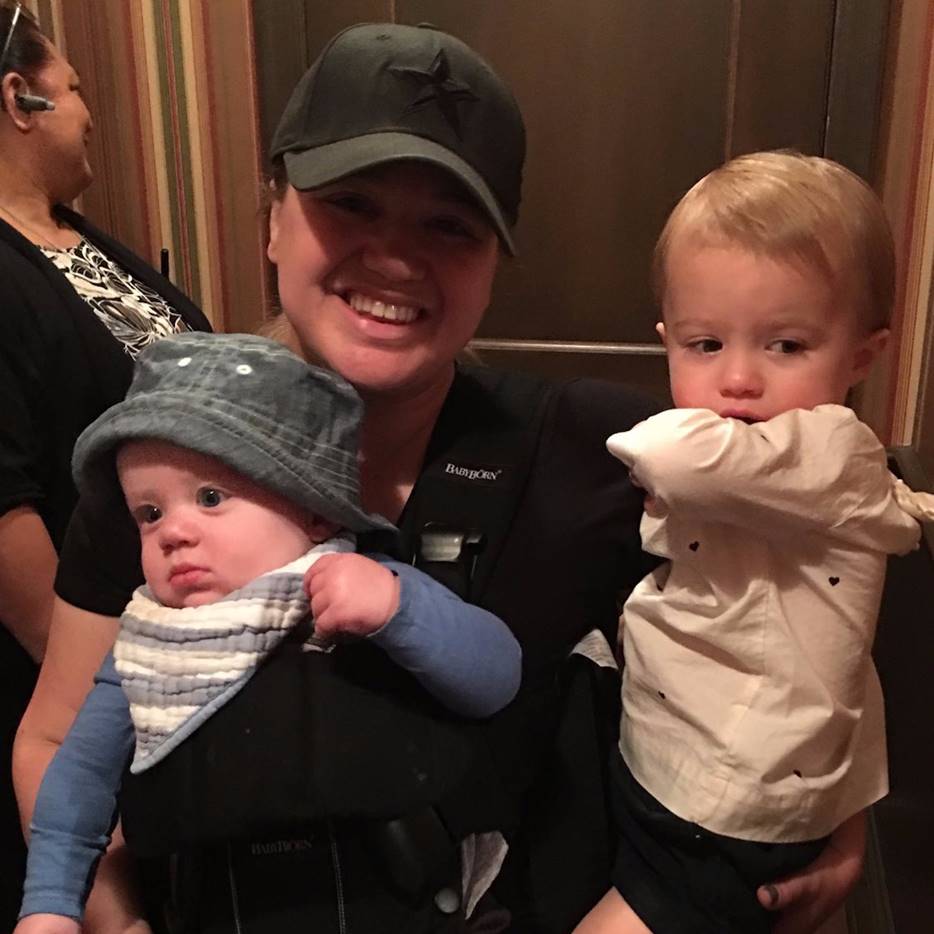 Her delight cannot be contained as she spends a magical day with her two beautiful kids at the Disney World.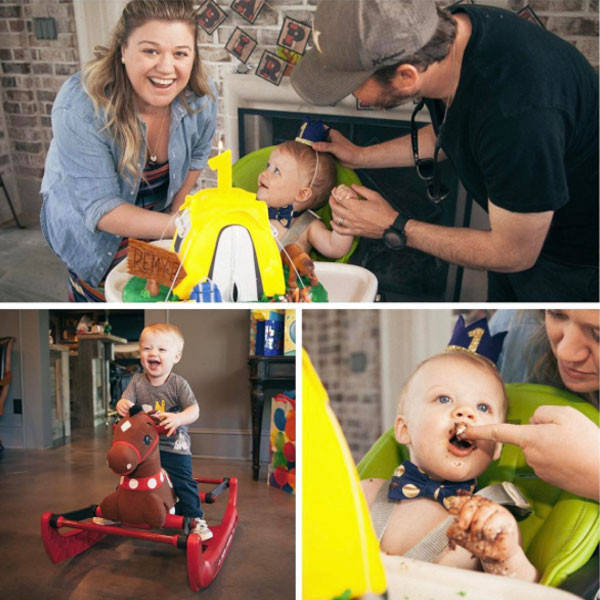 And as Remy turned one year old, Kelly and husband Brandon couldn't contain their joy as the family celebrates this important milestone!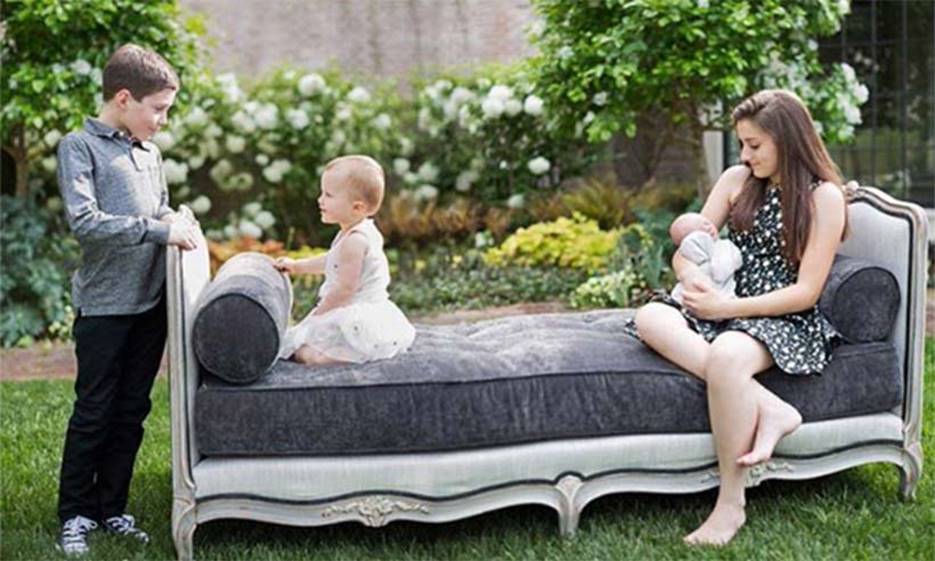 But when asked if she wants to have another baby, she said that she is done being pregnant! She is perfectly happy being the mother of River Rose and Remy and being a step mom to Savannah and Seth, Brandon's children from his first marriage.